Toll-Free: (888) 831-1012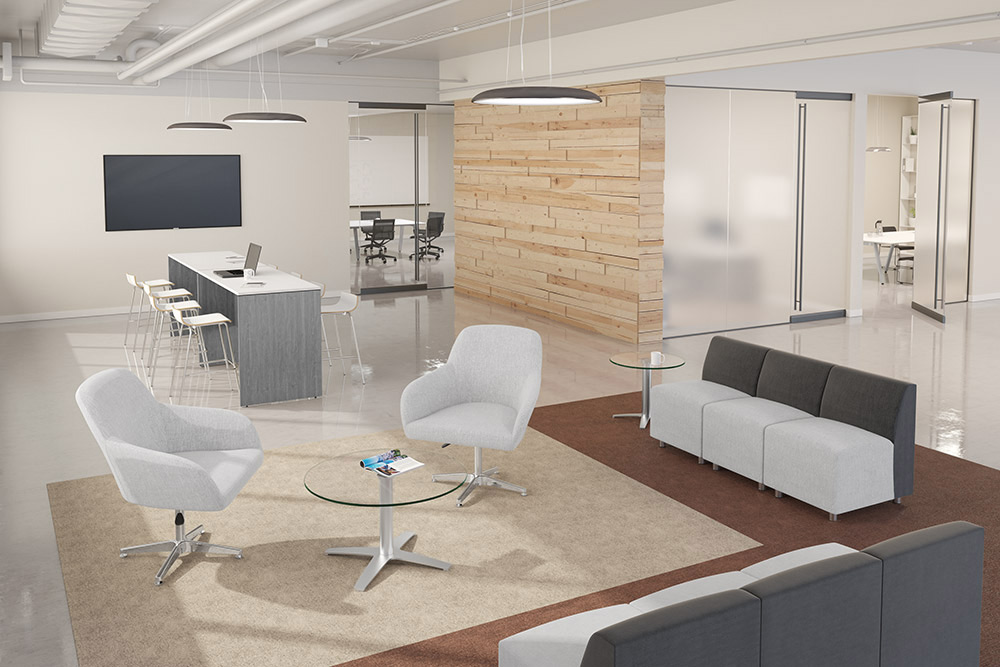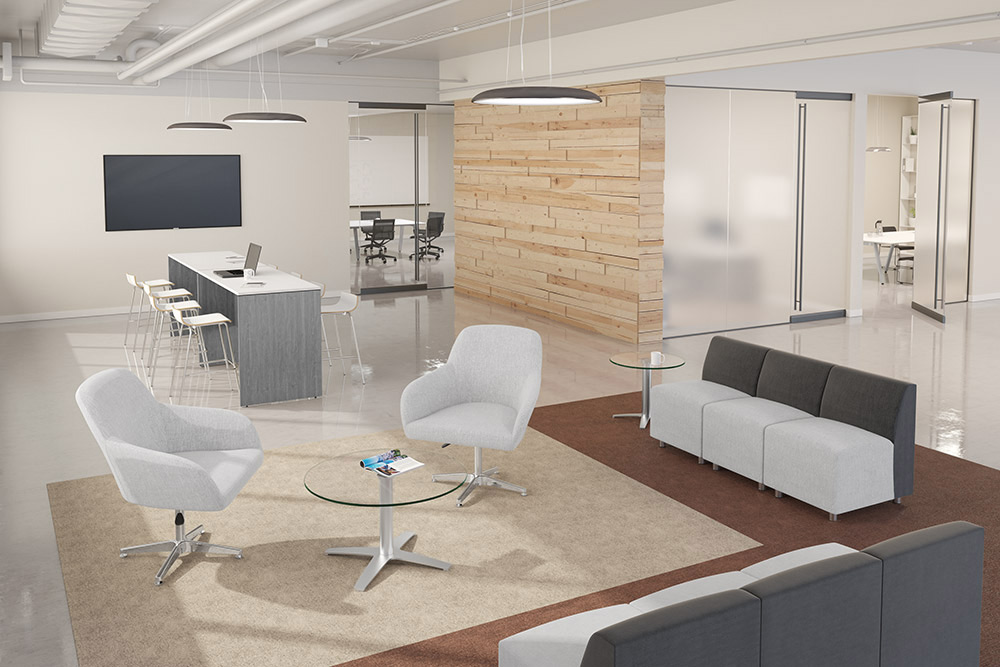 Commercial Office Furniture
When selecting commercial office furniture, it is important to know the differences from residential furniture. First you will notice that commercial furniture is built with added durability. That is because commercial office furniture is built to withstand heavier wear than household furniture. Commercial grade furniture is strengthened to withstand excessive use over many years, whereas residential is built for the comfort of one family.
Likewise, commercial office furniture also differs from business office furniture. Knowing the difference is key to finding the furniture to fit your needs. Business furniture is geared toward offices such as banks, and lawyer offices. Business furniture sets the style for the business it is placed in. Whereas commercial grade furniture is geared toward retail, restaurants, or waiting rooms.
When setting up a new commercial office or retail space, it is important to find a seller that will assist or perhaps even take the lead in the design layout of the work space. Providing a good floor plan pre-setup will move the project along swiftly. Choosing the right seller is key in this step, as they will become a partner in your growth.
Commercial office spaces can be laid out with either a traditional cubicle layout or with modern open office workstations. Choosing the right layout for you is important, as well as having someone design the space then install your chosen plan. If you prefer giving your workers some amount of privacy, then a cubicle set up is for you. If you prefer an open office space with maximum communication and employee interaction, then go with the more modern layout.
A reliable seller will talk you through all the different types of building materials to help you find what works best for you. Desk can be hardwood, laminate or metal. Chairs have a variety of fabric, and leather options. Finding the right commercial grade furniture styles and fabric within your budget can be difficult, working with a professional will help ease some of the stress involved.
When creating a budget for your new commercial office furniture, determining everything that is needed up front will give you a foundation to start from. A list of all your furniture needs will help the supplier move forward at an accelerated rate for you. From there the supplier will be able to work within your price point to provide you with the highest quality office furniture.
When working with a seller to provide the quality commercial office furniture you need, it is important to discuss installation during the purchase process. Leaving the installation to the professionals will save a lot of time and prevent headaches that come with assembling furniture. When talking with the seller, allow them to tell you about their installation team. They are a very important component of the overall process.
Along with the commercial office furniture itself, planning must be conducted on the electrical and networking data for you company. Just as cubicle layout is important to maximize your available space, your power and data must be planned ahead of time. This should be addressed with your seller during the floor plan layout stage.
Selecting the commercial office furniture that best fits your company is very important. This is a difficult task to do on your own. If you are in need of new, quality office furniture, give us a call at (888) 831-1012 to speak one-on-one with our professional designers!