Toll-Free: (888) 831-1012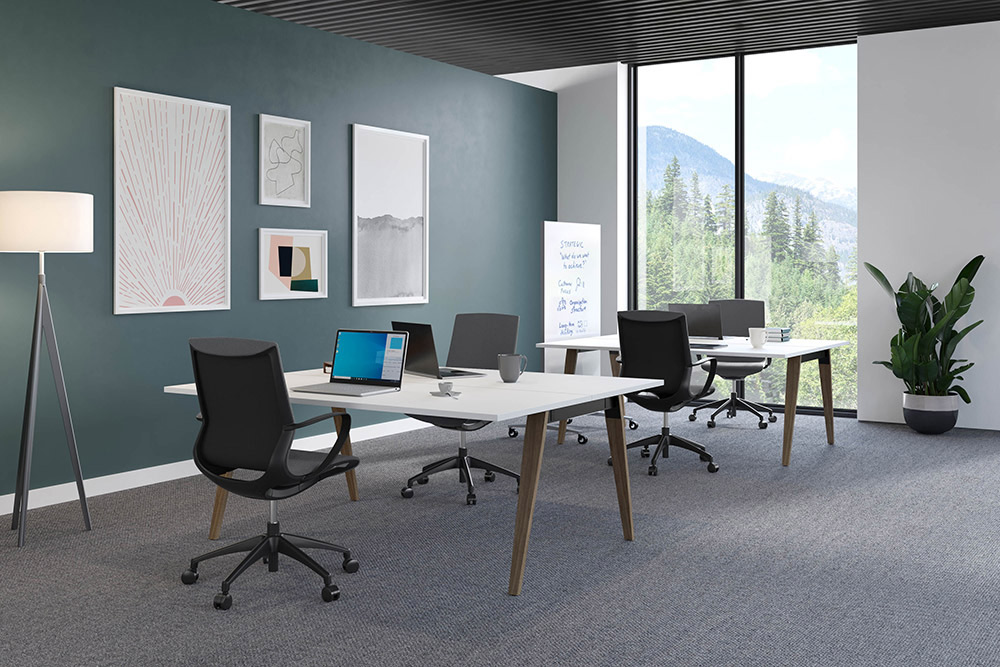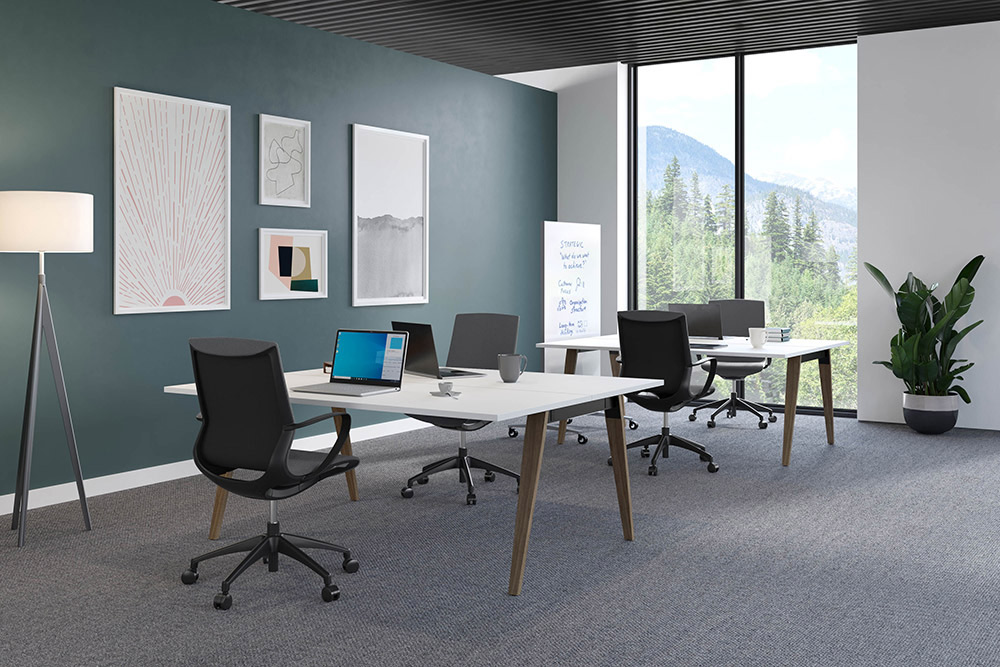 Commercial Desks
Commercial desks come in a variety shapes and sizes depending on the need and function. When looking at commercial grade desks, function should be the predetermining factor of the selection. What good is a reception desk to an executive? Likewise, what good would a small writing desk be when large amount of tabletop space is needed?
These are some of the questions that need to be answered before selecting an office desk. Just what type of desk do you need? Knowing their function will help you make the right decision for your office space. The following is a brief list of some of the more common commercial desk options.

Reception desks
Reception desks are stationed at the front of an office for a receptionist to work from. A receptionist's primary responsibility is to receive guest. This desk should be functional yet stylish as it will be the first piece of furniture that a client sees. Commercial reception desks come in many shapes and styles. Sometimes space is limited, so a small reception desk is needed. But in larger office environments, the reception desk could be very large with multiple work areas for several receptionist.
Computer desks
Computer desks are as the name implies, a desk that a computer sits on. Most are smaller desks that are versatile to fit in almost any space. Whether it's a home office or a large commercial office, a computer desk will fit. A commercial computer desk will provide enough space for someone to work at a computer.
Office desks
Office desks are scaled down versions of an executive desk. Commercial office desks are the most common desk found in the market. They are utility desks that offer the standard form and function of a traditional desk. There is a certain level of utility to a commercial office desk, as it will fit most rolls in an office.
L-shaped desks
L-shape desks can be considered a larger version of an office desk. L-shaped desks are popular because it offers more workspace. The L-shape desk always comes in a its unique "L" shape that provides a standard computer tabletop, but also has an additional tabletop attached at a 90-degree angle.
Standing desks
Standing desks are a fairly new trend. They office the ability to go from sitting to standing to back at the push of a button. Commercial standing desks are designed to get the body into different positions throughout the workday. They are popular choices for people have back pain issues from sitting in a chair for 8-10 hours a day.
Designing your space
As part of the process of purchasing a commercial office desk, designing your workspace will be required. This can be a daunting task to take on yourself. Reaching out to a professional commercial office furniture seller can help tremendously. An experienced team will have the knowledge to help with your office layout and floor planning. This relationship can make the experience of buying commercial office furniture so much easier.
When searching for commercial office desks, having a partner that understands furnishing your commercial office will get you the most out of your buying experience. That partner will also help alleviate the headaches that comes from the growing pains of office layout/renovation. If you are currently looking for affordable office furniture and are in need of assistance in your search, give us a call at (888) 831-1012 to speak one-on-one with our professional designers!