Toll-Free: (888) 831-1012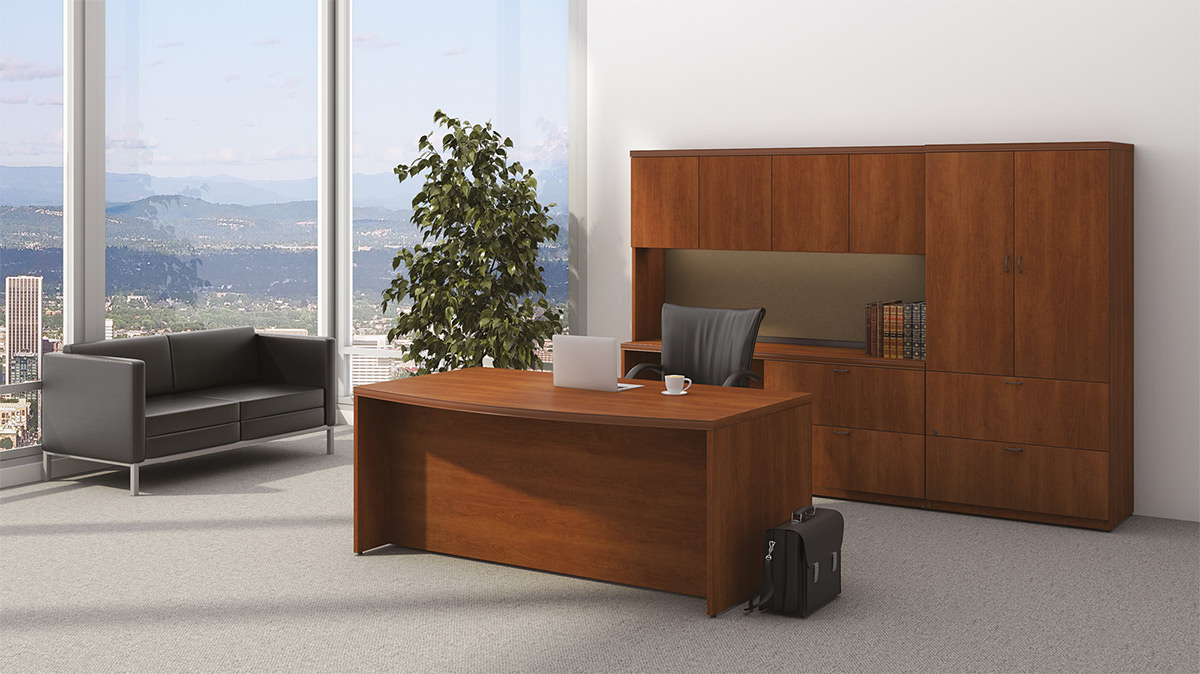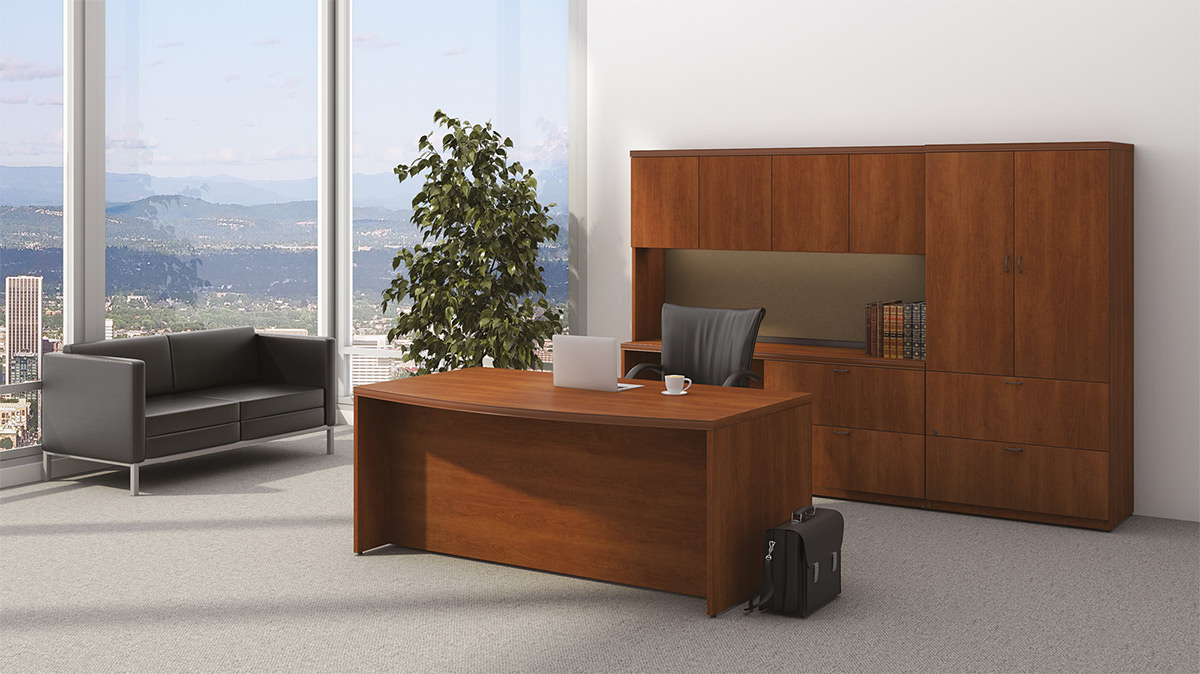 Executive Desks
Need a desk that is elegant enough to set the tone of your entire office? An executive desk speaks for itself. As the centerpiece, a great commercial executive desk will establish the style of your office. This style of desk comes with its own clout! An executive desk will provide a positive first impression.
Commercial executive desks have a unique style that sets them apart from other style desk. Executive desks typically have a double pedestal design with ample drawer space. Executive desks are typically rectangular shaped with a single workspace. However, executive desk can come in L-shaped and U-shaped desk for those who need additional tabletop space. Commercial Executive desks are for management in a large office.
Commercial executive desk can be built with a variety of materials. Hardwoods are always popular but are more expensive than other materials such as laminate or aluminum. Keep this in mind when searching for a commercial executive desk. If your budget is a little tight, check into laminate designs, they are just as durable and functional as more expensive options.
In your search for an executive desk, finding a supplier with a well-known reputation in the commercial office furniture business will be a huge help. A trusted supplier will have the knowledge and inventory to assist you with your purchase decision. Also, a supplier will have all the resources needed to make an informed purchase.
A supplier will be able to assist in design and floorplans, selecting the furniture and installation. Finding a supplier with all these resources in one place, along with the experience needed to give you a smooth purchase will be a tremendous help. Be sure to discuss every phase of the purchase with your potential supplier up front to avoid possible headaches.
As previously stated, discussing installation is important. A quality supplier will have access to experienced installation crews. It is highly recommended that they be allowed to install your commercial executive desk. Executive desks tend to be made with heavy materials and come with several parts so allowing the pros to handle the installation of your desk should be considered a necessity.
Finally, remember when searching for your commercial executive desk that a supplier will assist to make the process simpler. A supplier will have an expansive inventory of executive desk made from several different types of materials to choose from. They will also provide access to a design team to help fill in your workspace with floor plans and layout. The supplier will also have access to professional installers to handle you setup of your office.
If you are in need of quality commercial office furniture, give us a call at (888) 831-1012 to speak one-on-one with our professional designers!