Toll-Free: (888) 831-1012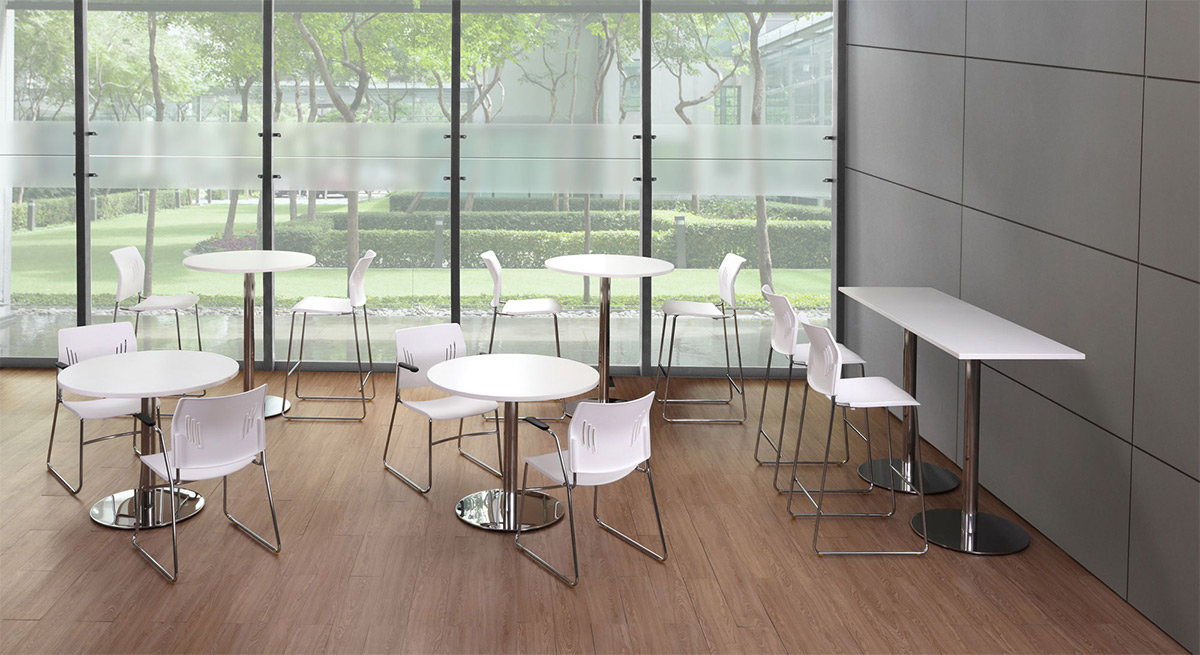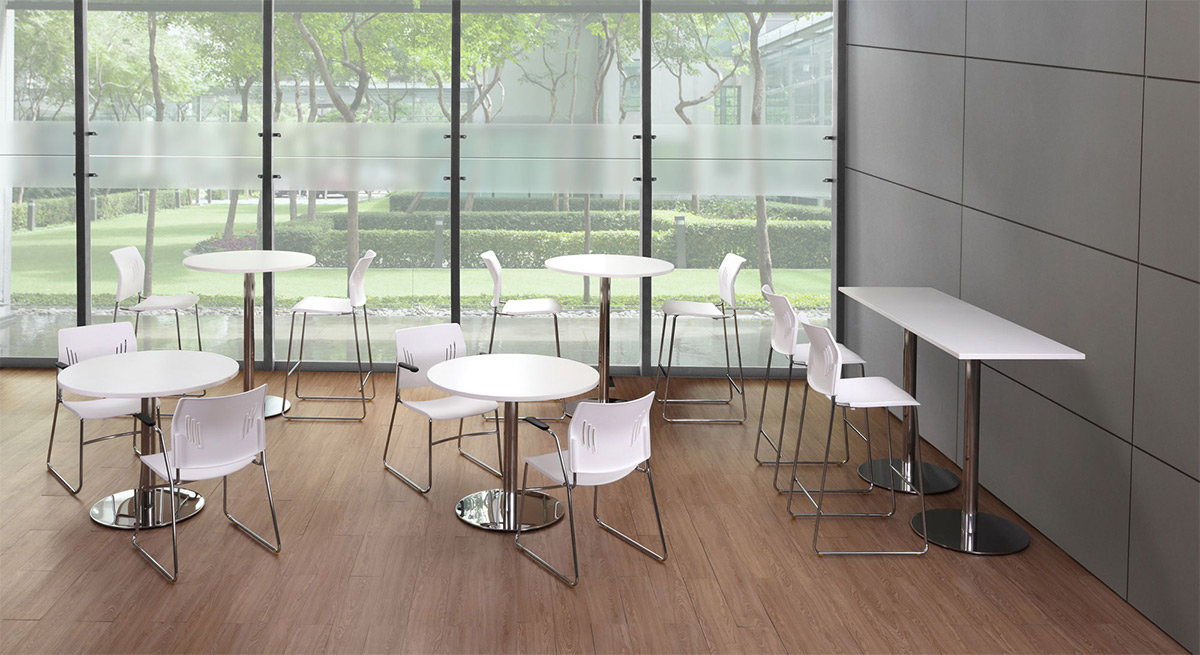 Café Furniture
Commercial cafe furniture is an essential need of a fully functioning office. Cafe furniture is used for break rooms and lunchrooms primarily but can be used in waiting areas as well. Cafe furniture fills a room to offer employees some down time. Cafe furniture is available in a wide assortment of styles and colors.
Commercial cafe tables are needed to provide a place for the employee to eat. Cafe tables come in several shapes and sizes to fit the needed function of the office. Some of the most popular shapes are circular, square, and rectangular. Also, rectangular cafe tables can be an affordable alternative to a traditional office desk. Cafe tables are versatile enough to fit in other settings as well, such as a waiting room or as a secondary workstation in an office.
Another important cafe furniture piece is the chairs. Cafe chairs are made from many different materials that come in every style imaginable such as traditional, contemporary, and modern. These chairs are typically designed for short-term use so they will not be as comfortable as a computer chair. Cafe chairs can be used as break room and lunchroom chairs, waiting room seating, and guest seating in your office. Having extra cafe chairs around will come in handy from time to time.
Along with the tables and chairs, cafe furniture has many storage options to choose from for your break room. This could mean anything from cabinets sets, to beverage carts, to trash bin receptacles. As you know storage is important, and the break room needs plenty of it. So selecting the right commercial cafe storage for your office is crucial to an efficient break room.
Also, options to consider when purchasing commercial cafe furniture, perhaps you would rather have standing height tables and chairs. These are a very popular alternative to the traditional dinner table height furniture. Maybe you would prefer stools instead of chairs in this case. There are so many options when it comes to commercial cafe furniture that it is hard to find what you are looking for.
Finding a well-respected commercial office furniture business will help with this problem. This supplier will assist in every part of the purchase. From budgeting to design layout, to installation. This partnership will help you through the process smoothly and provide you fantastic commercial cafe furniture.
When searching for commercial cafe furniture, having a partner that understands furnishing your commercial office will get you the most out of your buying experience. This partner will help find the best cafe furniture for you with the comfort of your employees in mind. If you are currently looking for commercial cafe furniture and are in need of assistance in your search, give us a call at (888) 831-1012 to speak one-on-one with our professional designers!