Toll-Free: (888) 831-1012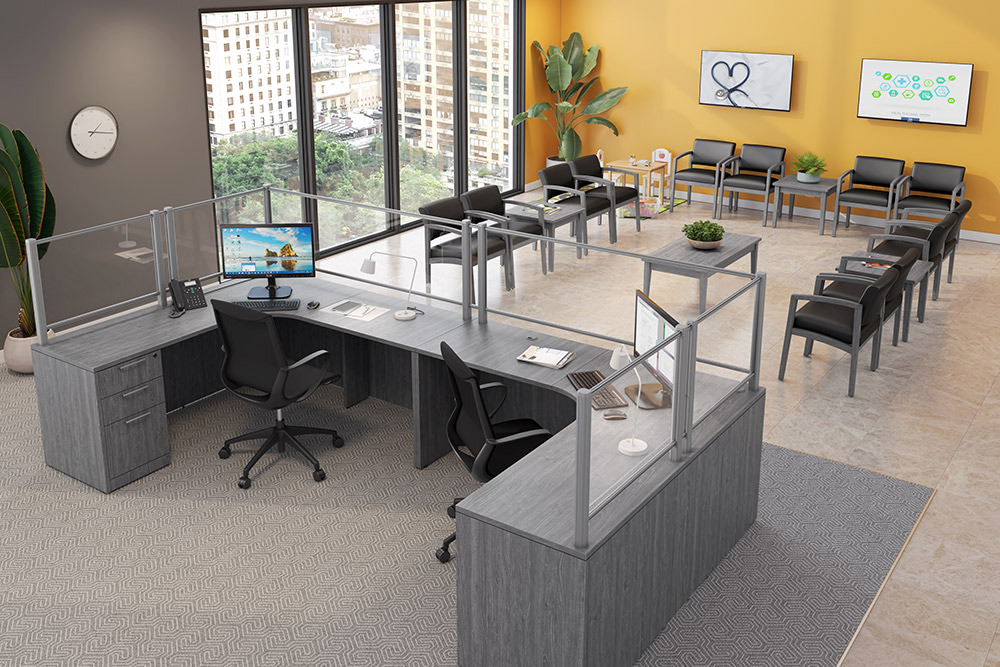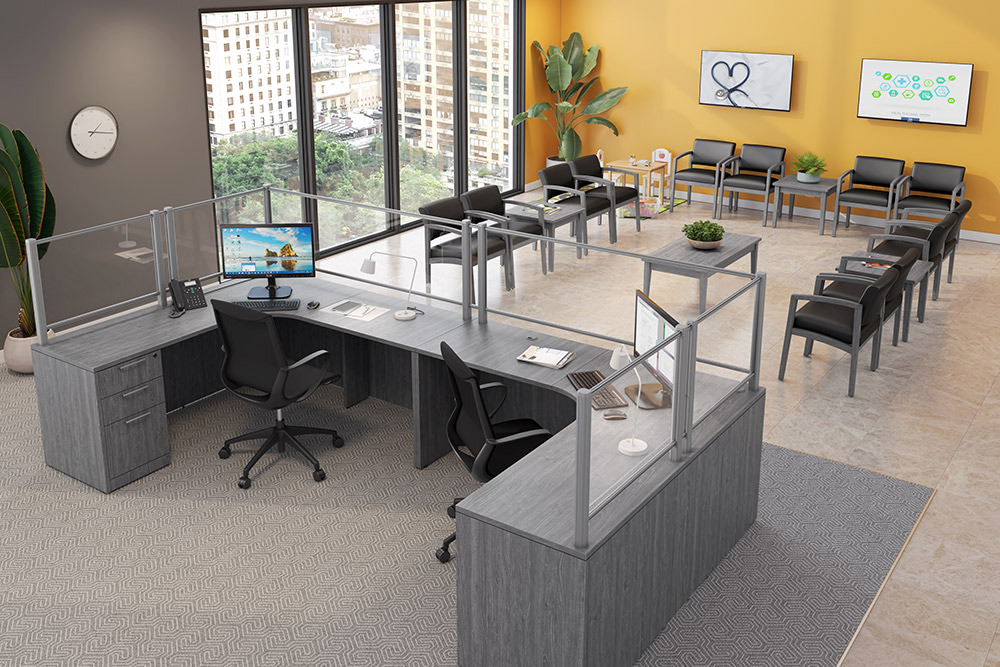 Waiting Room Furniture
One of the first places that a client or customer will see is the waiting room. This room is where a person sits and waits to be seen, such as at an office waiting for a meeting or at a doctor's office waiting for an appointment, or perhaps at a restaurant waiting to be seated. This area needs to be furnished with professional furniture that will hold up to harsh daily use.
The most obvious need in the waiting room is seating. It is important to remember that just because it is an area for temporary use, doesn't mean that it shouldn't be a part of the overall style of the office. Commercial waiting room furniture has many style options that will fit within the branding of your work area. Seating can be chairs, sofa's and stools. These seating arrangements can be modular to allow for some unique designs to custom fit your space.
The seating will need to be made to the highest standards because they will be subject extreme use in high traffic areas. Looking for cheap waiting room seating could be a major risk with little reward. It is highly recommended to seek out trusted name brands that has proven to hold up to such abuse. The good news is that waiting room seating is not only designed to be durable but are also built to be very stylish as well.
Along with seating, tables are another essential piece of furniture for a commercial waiting room. Whether it's end tables or a coffee table, tables are needed not only for the ambience of the room but also for the functionality. They can be used for setting lamps and magazines or informational guides pertinent to your business. Like seating, tables have a lot of style and size options to choose from.
Aside from tables and seating there are other considerations to be made. Miscellaneous furniture items include bookshelves and magazine racks, coat racks, partition walls, and lighting. All of these furniture options fill out the room to make a complete commercial waiting room. As with chairs and seating, these items and others such artwork has many options that really allow you to complete the waiting room the way you want it to be.
In your search for commercial waiting room furniture, remember to reach out to a trusted professional to provide assistance of your purchase. The waiting area is one of the first places clients and customers will see, so stylish furniture is needed for good first impressions. Reaching out to a trusted supplier is a great way to ensure you purchase of commercial waiting room furniture. A great supplier will help in all phases of the purchase from concept to installation. If you are in need of new, quality commercial office furniture, give us a call at (888) 831-1012 to speak one-on-one with our professional designers!