Toll-Free: (888) 831-1012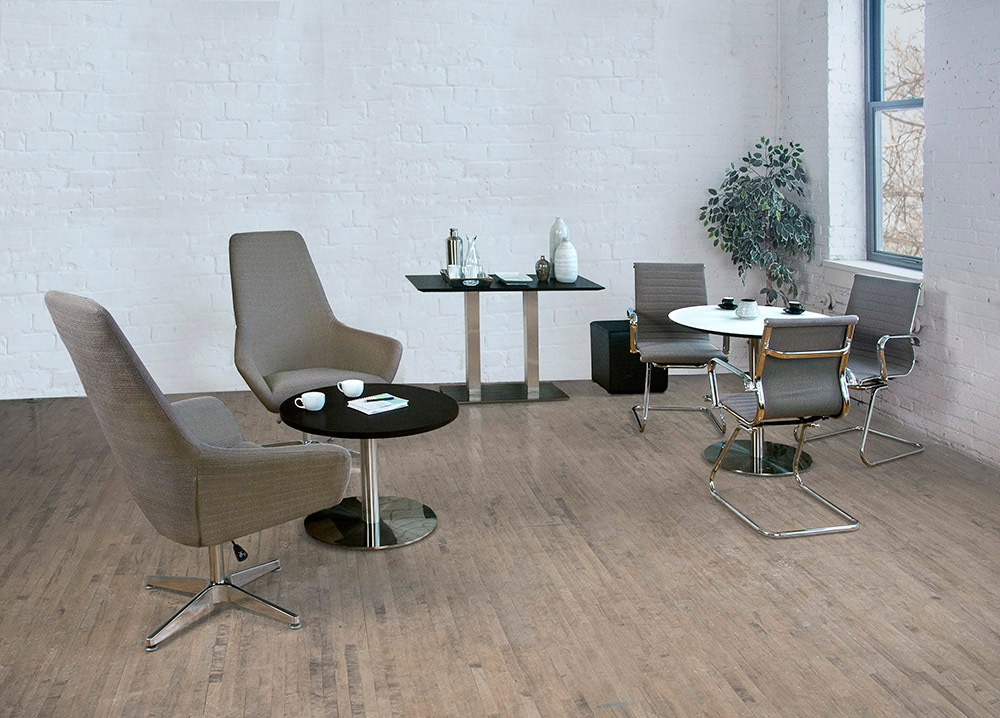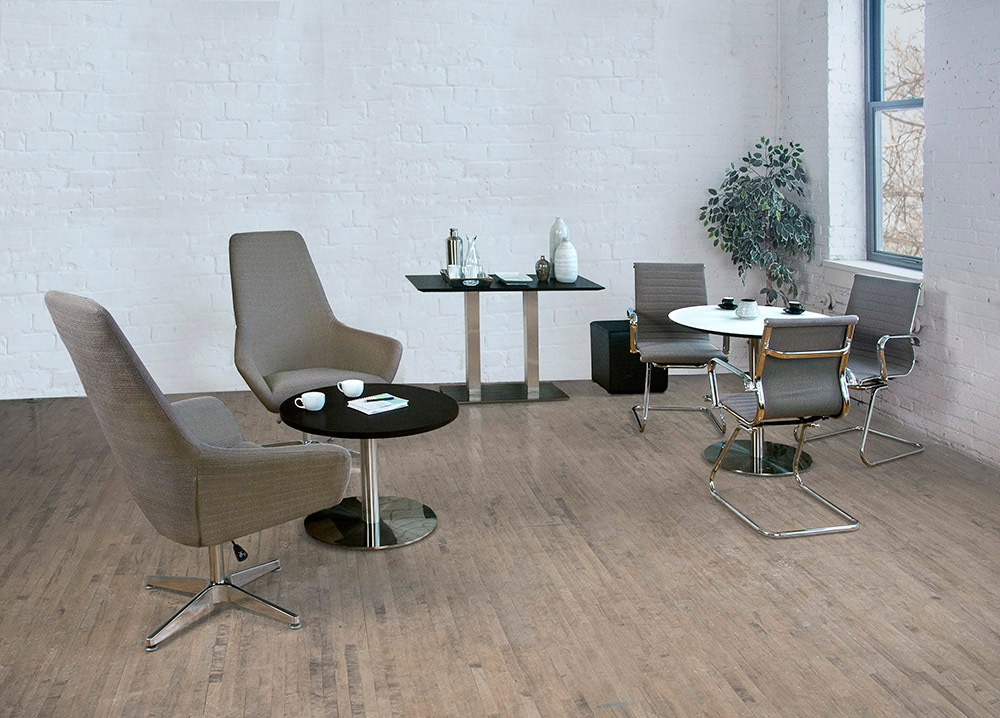 Lounge Seating
Commercial lounge seating. what is it? And where does it belong? Good questions to start with if you have an interest in new commercial office furniture. In this section, we will answer these questions to give you a better understanding of lounge seating. This guide is intended to help you make a well-informed purchase for your office or business.
First question- what is commercial lounge seating? Commercial lounge seating is high grade furniture that is built to withstand excessive daily use. Commercial lounge seating is built for comfort and durability. Commercial lounge seating is built to the highest design standards to ensure it will be able to withstand the rigors of daily use. Examples of commercial lounge seating are couches, sofas, loveseats, and club chairs.
The next question is where does commercial lounge seating belong? Commercial lounge seating belongs in high traffic areas such as restaurant foyers, hotel lobbies, or outdoor sitting areas. But more than that, commercial lounge seating is so versatile that it could go anywhere.
Commercial lounge seating comes in a variety of styles and colors, just about any arrangement you can think of. Commercial lounge seating will fit well within your space to give it an aesthetically pleasing atmosphere. Whether traditional, contemporary, or modern commercial lounge seating will be a key part of the environment of your business.
Since commercial lounge seating will be in heavy daily use, finding quality furniture is a must. A subpar piece of lounge seating will not stand the test of time and would have to be replaced before it was time. Purchasing high quality furniture from well-known brands is highly recommended. Lounge seating isn't something that the "try and see" method would work for. It is too high risk of a gamble for that. So, trusted name brands are important to look for.
It is important to keep in mind that there are many modular lounge seating designs so customization to your space will be easily achieved. No matter the space, commercial lounge seating can be found to fit within its confines. When searching for a commercial furniture dealer, keep in mind that a good dealer will provide access to their design team to fill out your space if needed. This will help you get the most out of your space with full floor plans and site layout.
Finding a trusted dealer will make the overall process a smoother one and will allow you to see the completion of your project with design assistance and installation if needed. Speaking with your dealer about installation in the initial talks of your commercial lounge seating will guarantee that you get everything you need from this purchase.
When searching for commercial lounge seating, having a partner that can assist with all aspects of the purchase cannot be underestimated. This partner will make your transition from concept to install an easier one that you will see many benefits from. If you are currently looking for commercial lounge furniture and are in need of assistance in your search, give us a call at (888) 831-1012 to speak one-on-one with our professional designers!