Toll-Free: (888) 831-1012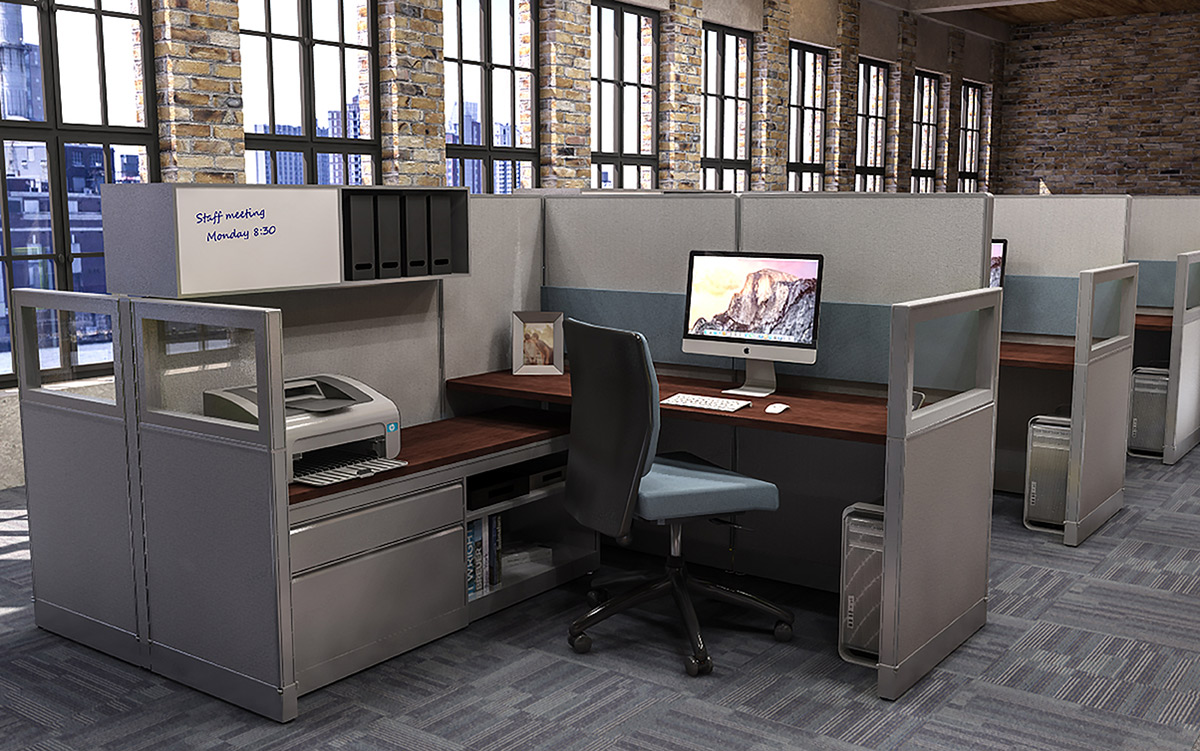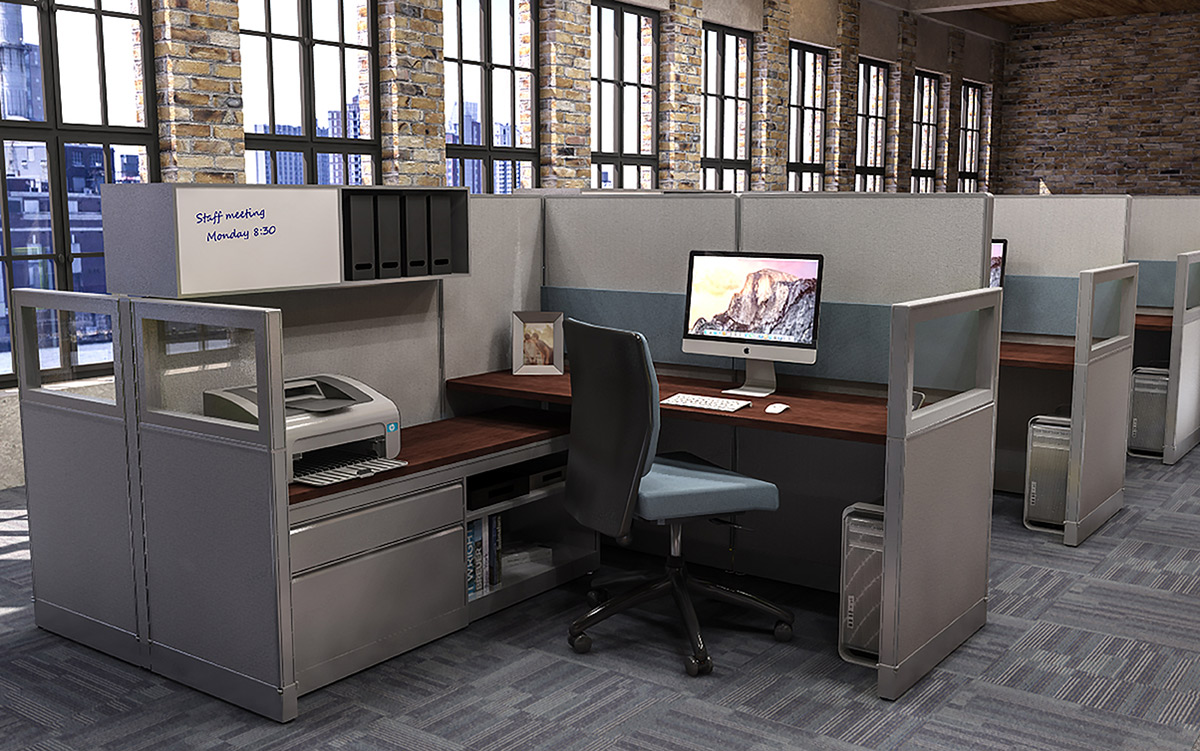 Cubicles
Working with limited space but need designated workspace for employees? Cubicles are the answer. A cubicle is a workstation that at minimum has a desk with some storage. Cubicles have partitioned walls to allow for some degree of separation from the rest of the workforce. Cubicles have been an extremely popular option for many years.
In a commercial setting, cubicles thrive due to their versatility. Cubicles fit just about anywhere. Cubicles are designed to maximize available space to allow higher production within a confined space. Finding commercial cubicles can be a complicated matter. With so many size and style options due to their modular design, it's hard to find what works best for you. Reaching out to a trusted supplier with a well-known reputation in the commercial furniture business will help alleviate all the issues you can have during your search.
This relationship will expedite the entire process of selecting commercial cubicles. A trusted supplier is a valuable resource to have. Their expertise will guide you through the information overload to find you exactly the size and style of cubicles that you are looking for.
It is important to keep in mind that just because cubicles are designed for efficiency and space savings, it doesn't mean that they cannot be stylish. Like everything else in an office, cubicles will be a part of the overall style of the workspace. With this in mind, designers can customize a cubicle system to fit your brand. Just because they are modular for efficiency, it doesn't mean that they have to be boring in style! Traditional, contemporary, or modern there is a cubicle style that is attractive to you.
Finding not only the size but also the style of the cubicle should be done in partnership with your supplier. A good supplier will have access to a design team that can help set up a cubicle system that maximizes whatever workspace is available. This design team will be able to build a custom floor plan to your space.
Also, your supplier will be able to handle the installation of your new commercial cubicles. Installing cubicles should be left to the professionals. Cubicles are like a jigsaw puzzle, leaving the installation to those trained to do it will make the transition to your completed office smoother. Self-installation should never be attempted due to the degree of difficulty of assembling cubicles.
To recap, commercial cubicles are designed to fit within any workspace and allow for employees to have a small measure of privacy to focus on their work. Cubicles come in a vast variety of shapes, sizes, and styles. Finding commercial cubicles is easier when done in conjunction with a trusted supplier. This supplier will help guide you to the best cubicles for your workspace and can provide a design team and installation team to set your space up.
Selecting the right commercial office furniture for you can be a difficult task to do on your own. If you are in need of new, quality office furniture, give us a call at (888) 831-1012 to speak one-on-one with our professional designers!